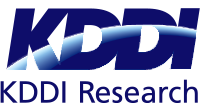 Print
KCipher-2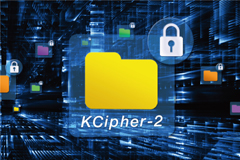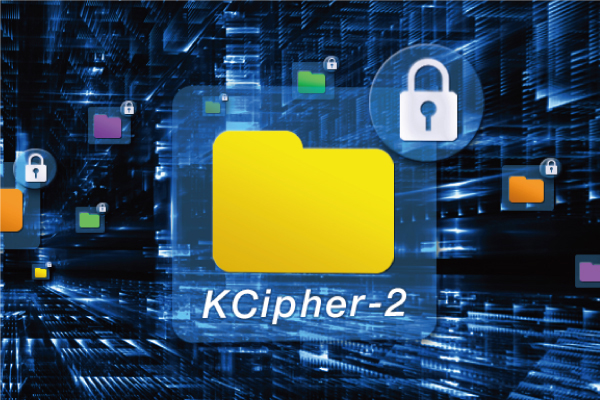 A high-speed, lightweight stream cipher algorithm ISO/IEC 18033-4-international standard
Officially recommended as as a recommended stream cipher in the e-Government Recommended Ciphers List in Japan
Abstract
KCipher-2 is cipher algorithm that employs a proprietary architecture to enable high-speed encryption and decryption processing that is 7 to 10 times faster than that of Advanced Encryption Standard (AES) and other standards. Applying the KCipher-2 algorithm enables higher levels of security for a range of services, including multi-media content services and broadband communication services. In 2012, KCipher-2 was included in the ISO/IEC 18033-4 standards for stream cipher algorithms, and Japan's Ministry of Internal Affairs and Communications and Ministry of Economy, Trade and Industry announced its selection as an e-Government-recommended cipher in March 2013.
Features
World's Fastest, Most Lightweight in a Mobile Phone
Speeds of over 5Gbps achieved on a PC. The KCipher-2 can decrypt a 4.7Gbyte movie in eight seconds, while AES takes 1.5 minutes.
Speeds of over 380Mbps achieved on an Android-equipped smartphone. Decryption of 400 videos (100KB each) in approximately one second. This is approximately 7 to 10 times faster than the U.S. encryption standard AES.
A CPU utilization rate of less than 0.5% has been achieved when decrypting 1seg-equivalent video on a mobile phone, achieving real-time processing that had been impossible with existing methods.
The algorithm configuration does not rely on CPU architecture. It can provide sufficient performance in a range of environments.
Exceptionally High Level of Security Margin
KCipher-2 employs a proprietary architecture to ensure a high level of security.
The algorithm can be customized in line with the required grade of security.
ISO/IEC 18033-4 International standard stream cipher
Selected as a recommended stream cipher in the e-Government Recommended Ciphers List in Japan
Published as IETF RFC 7008
Specifications in English, presented at International Conference SECRYPT2007 (305kbyte)
Sales license
KCipher-2 SDK for Windows ( 8.1, 10)
KCipher-2 SDK for Java
KCipher-2 SDK for Linux
KCipher-2 SDK for Brew
KCipher-2 SDK for Android
KCipher-2 SDK for iPhone
KCipher-2 SDK for Perl
In line with order, available as embedded or customized software, or in other variations.
KCipher is a trademark and a registered trademark of KDDI Corporation.
KCipher-2 is a cipher algorithm researched by KDDI Research, Inc. and Kyushu University, and developed by KDDI Corporation.
KCipher-2 SDK is an SDK for KCipher-2 made available for sale by KDDI Research.
KDDI Research and the KDDI Research logo marks are trademarks or registered trademarks of KDDI Research, Inc.
iPhone is a trademark of Apple Inc.
Microsoft, Windows and Windows NT are registered trademarks of U.S.-based Microsoft Corporation in the U.S. and other countries.
The official name of Windows is Microsoft Windows Operating System.
Pentium is a registered trademark of U.S.-based Intel Corporation
Other company names and product names stated above are trademarks or registered trademarks of their respective companies.
The contents of this page, as well as product specifications, may be revised without prior notice in order to make improvements.