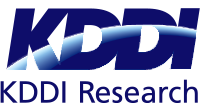 Print
Rocca: Fastest encryption scheme for Beyond 5G/6G
Advanced Technology Laboratories
Rocca: Fastest encryption scheme for Beyond 5G/6G
~World's first(1) 256-bit encryption scheme achieving over 100Gbps~
November 9, 2021
KDDI Research, Inc.
University of Hyogo
KDDI Research, Inc. and the research team of Associate Professor Takanori Isobe at the University of Hyogo have developed a new symmetric cipher "Rocca". Rocca is designed to meet the performance and security requirements for the Beyond 5G/6G era. Rocca is the fastest authenticated encryption with associated data (AEAD) algorithm and a 256-bit key and achieves throughput of 138Gbps(1).

Fig: Illustration of the state update in Rocca
【Background】
One of the aims of research into Beyond 5G/6G is to achieve a throughput exceeding 100Gpbs. In order to realise services capable of fully utilising the high throughput, including high resolution video transmission, an encryption algorithm also needs to achieve at least the same performance.
The requirements of a symmetric key encryption algorithm in Beyond 5G/6G era are:
・Throughput of over 100Gbps
・Support of 256-bit key in order to be resilient against a quantum computer attack
・Integration of encryption and message authentication
Rocca satisfies all three requirements.
【Results】
Rocca employs instructions (including AES-NI(2)) which can be performed efficiently on PCs and smartphones as main components and places them in parallel in order to realise fast encryption/decryption. Moreover, other processes have been incorporated to ensure adequate security while not compromising speed. In comparison to the Advanced Encryption Standard (AES), Rocca is more than 100 times faster than AES without AES-NI and 4.5 times faster with AES-NI. Rocca is the first 256-bit authenticated encryption scheme which achieves speeds exceeding 100Gbps (138Gbps) and is the fastest software implementation.
■ Performance comparison with AES
AES-256-GCM

(w/o AES-NI)

AES-256-GCM

(w/ AES-NI)

Rocca

(w/ AES-NI)

Encryption speed(3)
0.9Gbps
31Gbps
138Gbps
【Future activities】
We intend to investigate further optimisation and conduct a thorough security evaluation in cooperation with other organisations. Performance evaluations, especially on smartphones, are needed for the practical use of Rocca.
The results have been accepted for the 28th annual Fast Software Encryption conference (FSE2022)and will be presented in March 2022.
This research was in part conducted under a contract of "Research and development on new generation cryptography for secure wireless communication services" among "Research and Development for Expansion of Radio Wave Resources (JPJ000254)", which was supported by the Ministry of Internal Affairs and Communications, Japan.
<Activities at KDDI Research>
KDDI and KDDI Research formulated "KDDI Accelerate 5.0", based on a concept for a next-generation society envisioned for 2030, and summarised how it can be accomplished in the "Beyond 5G/6G White Paper" in terms of the "Future Image" and "Technologies" required to create an ecosystem that spurs innovation. To develop a new lifestyle, the two companies will continue to invest in R&D on seven different technologies and on an orchestration technology that links them together. The results presented in this study correspond to one of the seven technologies of the "Security".
<Activities at Graduate School of Information Science, University of Hyogo>
In the era of big data and the IoT (Internet of Things), the question of how we are going to protect information and privacy is becoming an ever more important issue for society. We adopt both theoretical and practical approaches to study information security, with the goal of cultivating advanced cybersecurity personnel. We take on cutting-edge security researches in order to solve a variety of industrial, engineering and social issues with a systematic approach of computer science. In this way, we allow students to gain a wide-range of skillset in cyber security, namely from fundamental mathematics to applied security systems.
(1) Software that implements 256-bit authenticated encryption with associated data algorithm. Evaluated on Intel® Core™ i7-1068NG7. (As of 9th Nov. 2021, a KDDI Research survey)
(2) Advanced Encryption Standard New Instructions: instructions designed to facilitate the efficient performance of AES operations.
(3) Evaluated on Intel® Core™ i7-1068NG7. The performance of AES is evaluated with OpenSSL. Rocca is also integrated into OpenSSL to allow a fair comparison.
※The information contained in the articles is current at the time of publication.Products, service fees, service content and specifications, contact information, and other details are subject to change without notice.