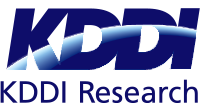 Print
Successful PoC demonstration of data flows control function by edge computing
Successful PoC demonstration of data flows control function by edge computing
~Future functional extension to a mobile network for connected car services~
February 23, 2018
KDDI Research, Inc.
SAITAMA, JAPAN, February 23, 2018 -- KDDI Research, Inc., announced today that it has developed the large data flows control function where an edge compute node (MEC) (*1) assesses the priority of large amount of data generated by connected cars and successfully conducted an experiment of sending high-priority data to cloud in real time. This experiment is a part of standardization activities in ETSI ISG MEC (*2) and executed as an ETSI official PoC (*3). Through this PoC, we revealed the usefulness of MEC API (*4) in the field of connected cars. This result will be exhibited at the "Mobile World Congress (MWC) 2018" (Hewlett Packard Enterprise partner booth, Hall 3 Stand 3E11) (*5) from Feb. 26 to Mar. 1 in Barcelona, Spain.
【Background】
Nowadays the majority of devices are connected to networks, this trend is attributed to the rapid growth of IT technology geared towards improvement of the quality of daily life. As for cars, "connected cars" that are always connected to networks are designed for the purpose of driving assistance, sending/receiving car maintenance information, entertainment related data etc. In the era of connected cars, sensed data by in-car sensors, point cloud data by LiDAR (*6), image data by in-car camera and so forth are transmitted to networks and used for driving support. Thus congestion in mobile networks will occur as communications traffic volume increases as well as the traffic jam, causing some transmission delay of high-priority data that must be sent in real time.
【About this PoC】
KDDI Research developed a data flow control function where a MEC Application assesses priority of data transmitted by many connected cars and controls them depending on their priority. This function is implemented on servers provided by Hewlett-Packard Japan, Ltd. (HQ: Koutou-ku, Tokyo CEO: Hitoshi Yoshida) and on the platform by Saguna Networks Ltd. (HQ: Yokneam, Israel CEO: Lior Fite)(*7). We successfully conducted the experiment of uploading high-priority data in real time using the developed MEC Application. The system collects the information about mobile network using APIs being standardized in ETSI ISG MEC, and then predicts future network resource utilization. Based on the predicted results, the system assesses which data flow should be transmitted immediately and enables connected cars to send high-priority data in real time and low-priority data to be delayed.
In addition, the concept of "grouped cars" where some cars within a certain distance are packed as one group was introduced based on transportation engineering, and a control function to suppress redundant data transmission within the grouped cars was developed. With this control function, the system identifies the grouped cars and prioritizes data transmission from the lead car of the group, for example, when uploading images of the road condition in front of the lead car. These novel functions suppress 80% of data volume and transmission of high-priority data can be performed in real time (*8).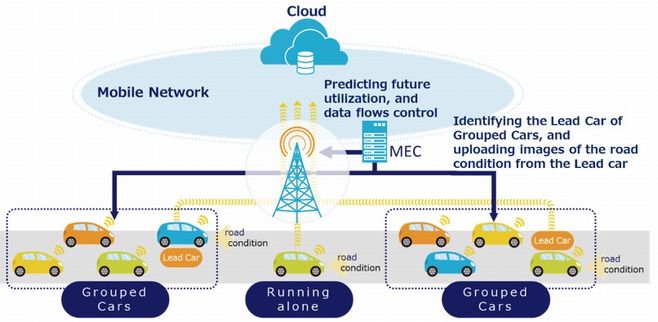 Figure1 Data transmission control using the developed function on MEC.
KDDI Research will continue to conduct research and development to realize future mobile networks for the impending connected car era by enhancing the developed function and considering the introduction of 5G and beyond.
(*1)MEC(Multi-access Edge Computing):Network architecture concept that enables cloud computing capabilities at the edge of mobile network which is closer to user (client) side than core network side.
(*2)ETSI:European Telecommunications Standards Institute
(*3)Details about official PoC
(*4)API(Application Programming Interface):Interface between various software components.
(*5)Details about the booth of Hewlett Packard Enterprise
(*6)LiDAR(Light Detection and Ranging):Technology that measures distance to a target using laser light.
(*7)Saguna Networks Ltd.:An Israel-based company that specializes into MEC technology. See their webpage
(*8)In this PoC, "the case without identifying car groups" and "the case with identifying car groups" was compared, and we confirmed that the data volume with the latter case was suppressed 80% compared to the former case.
【About KDDI Research】
KDDI Research plays the core of research, development and think tank of KDDI group. Looking to the future beyond 2020, KDDI Research would like to strengthen and accelerate the creation of next-generation technologies and the enhancement of the ability to predict the future across the company, while promoting a seamless flow from research analysis to R&D. In order to provide customers with new value and experiences, we would like to continue the "Challenge for the Future" through such activities.
【About KDDI】
KDDI is the second largest telecommunication service provider in Japan, offering both mobile and fixed-line communications. With its well-established base of over 50 million customers, and through mobile services and shops offering its "au" brand, KDDI is expanding its services into the "Life Design" business, which includes fintech, e-commerce and nationwide electric power utility services. With a 60-year history, KDDI is now focusing on creating smart infrastructure through IoT technologies and open innovation with partners and start-up companies in diverse industries. KDDI is accelerating the global growth of its telecommunications consumer business, with operations in Myanmar and Mongolia, and in the global ICT business with the "TELEHOUSE" brand. KDDI (TYO: 9433) is listed on the Tokyo stock exchange.
※The information contained in the articles is current at the time of publication.Products, service fees, service content and specifications, contact information, and other details are subject to change without notice.