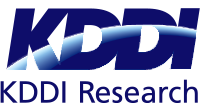 Print
Participate in Public Art Program of the City of San Jose as Technical Sponsor -- Utilizing Open Data from the City of San Jose for Project Mapping
Participate in Public Art Program of the City of San Jose as Technical Sponsor -- Utilizing Open Data from the City of San Jose for Project Mapping
February 2, 2014
KDDI R&D Laboratories,Inc.
KDDI R&D Labs participate in Public Art Program of the City of San Jose as a technical sponsor and will provide technology to analyze and utilize the city's Open Data.
Since its inception in 1984, the City of San Jose Public Art Program seeks to build community identity by art. KDDI R&D Labs participate in one of their programs, Illuminating Downtown Project, which is a series of interactive lighting projects designed to enliven the downtown cityscape.
The goal of this project is to navigate residents, commuters and tourists by deploying illuminated projection mapping at various sites in the city. The project is managed by a non-profit organization, Zero1 of San Jose and developed by artists label Antivj of Europe. KDDI R&D Labs is expected to contribute its Behavior Modification Technology which promotes behavior change by offering personalized incentives based on the analytics of the city's Open Data as well as data provided by users through the smart phone app created specifically for the project. The project aims to change the flow of pedestrians by projecting the status of the city/ environment/ people interactively.
By participating in this innovative project in Silicon Valley as a technology provider, KDDI and KDDI R&D Labs plan to strengthen KDDI's Open Data Business in Japan and globally.
---
ZERO1 is an arts nonprofit organization where art meets technology to shape the future. ZERO1 works with some of the world's most fertile and creative minds from the fields of art, science, design, architecture, and technology.
ANTIVJ is a visual label initiated by a group of European artists whose work is focused on the use of projected light and its influence on our perception.
※The information contained in the articles is current at the time of publication.Products, service fees, service content and specifications, contact information, and other details are subject to change without notice.