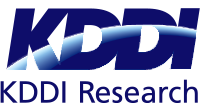 Print
Realizing e-agriculture by mobile phone -- Development and experiment of farm production control and information disclosure system --
Realizing e-agriculture by mobile phone -- Development and experiment of farm production control and information disclosure system --
May 29, 2007
KDDI R&D Laboratories Inc.
Tochigi Utsunomiya Hakuyo High Scool
KDDI R&D Labs Inc. have developed a blog-based production information disclosure system in corporation with web-based farm production control system (commercialized by Mitsubishi Denki Engineering [1]) and have started an experiment by cooperation of Tochigi Utsunomiya Hakuyo High School.
In the field of agriculture, improvement of work efficiency is expected by PDCA-based (Plan, Do, Check and Action -based) management system. Current web-based farm production control system is based on PCs (personal computers) so that it is required to carry printed documents in order to make confirmation of work plans and record work results.
KDDI R&D Labs Inc. has experimentally implemented "mobile phone based lifelog service" which enables data management of users' activities mainly in the outdoor area. Data captured from various sensors (e.g., camera, barcode reader and GPS receiver) on a mobile phone is automatically connected with related information using various functions on networked servers (e.g., latitude/longitude to address converter, and barcode to product information converter) and then re-constructed data is preserved and displayed as a blog-like graphical user interface.
This system consists of two functions. One is that farmers can easily make confirmation of work plans and record of work results just only to acquire current location information, date and time, or barcode of pesticide/manure using a mobile phone. The other is that they can easily make growth diary based on data already recorded.
This system easily enables you to make a farm work management that meets GAP (Good Agricultural Practice) and to make a disclosure of farm production information. At the same time, a consumer can get information of reliable farm products and directly communicate with each other via a blog-based graphical user interface.
Commercialized service of this system will be examined based on this experiment. The technology that KDDI R&D Labs Inc. has developed is partially based on results of "Research on Management of Ubiquitous Networking System" by MIC (Ministry of Internal Affairs and Communications) in Japan. Also it is possible to apply RFID (Radio Frequency IDentification) to this system.
Reference URL
[1] http://www.mee.co.jp/sales/other/e-nougyou/
  http://www.soumu.go.jp/s-news/2006/060601_3.html#bs3
[3] http://www.kddi.com/corporate/news_release/2006/0927/index.html
※The information contained in the articles is current at the time of publication.Products, service fees, service content and specifications, contact information, and other details are subject to change without notice.