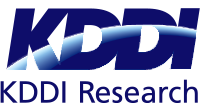 Print
Advanced Technology Laboratories
ITSURO MORITA, NAMED 2021 IEEE FELLOW
January 15, 2021
KDDI Research, Inc.
Dr. Itsuro Morita, principal research engineer, KDDI Research, Inc., has been named an IEEE Fellow. He is being recognized for contributions to large-capacity transmissions systems with high-speed optical signals.
The IEEE Grade of Fellow is conferred by the IEEE Board of Directors upon a person with an outstanding record of accomplishments in any of the IEEE fields of interest. The total number selected in any one year cannot exceed one-tenth of one- percent of the total voting membership. IEEE Fellow is the highest grade of membership and is recognized by the technical community as a prestigious honor and an important career achievement.In 2021, twelve members in the IEEE Photonics Society has been elevated to the Fellow Grade and Dr. Morita is only one from Japan.
The IEEE is the world's leading professional association for advancing technology for humanity. Through its 400,000 plus members in 160 countries, the association is a leading authority on a wide variety of areas ranging from aerospace systems, computers and telecommunications to biomedical engineering, electric power and consumer electronics.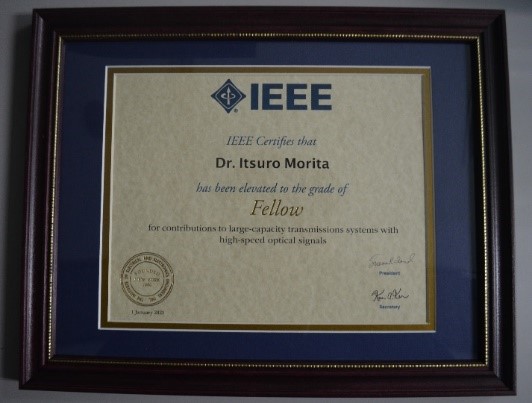 # Recent news release by KDDI Research on optical fiber communication technologies
・November 30, 2020 Realization of multicore fiber with low crosstalk and ultralow attenuation loss
※The information contained in the articles is current at the time of publication.Products, service fees, service content and specifications, contact information, and other details are subject to change without notice.