Print
MedicCare Station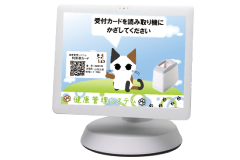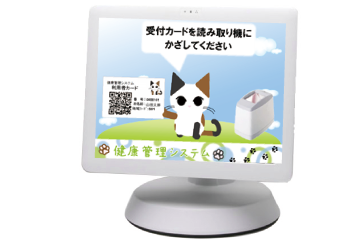 A health-monitoring system which is installed to promote better health
Overview
MedicCare Station, designed to be installed in community centers and other facilities, is a system that allows visitors from the local community to measure their own health data (blood pressure and weight) easily. As this measured data is automatically saved, they can also view historical data. Moreover, healthcare workers and nutritionists can also view this past data, making it possible to use it as a tool for such things as diagnosis of health conditions.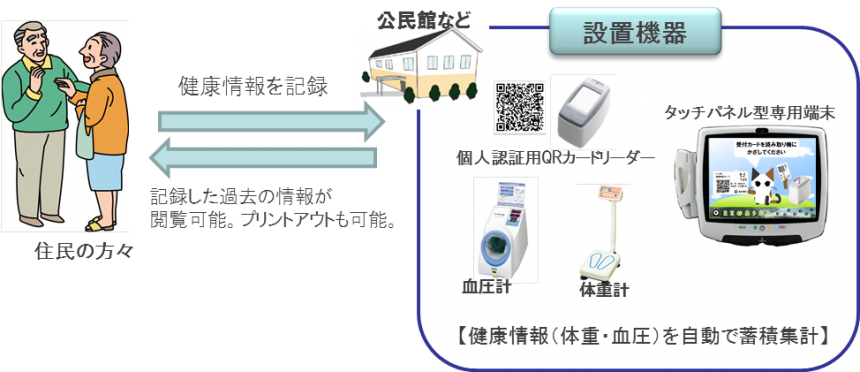 Features and Functions
Blood Pressure and Weight Recordable in a Simple Operation
Blood pressure and weight can be easily measured just by following the audio guidance. The measurement results can be automatically recorded, eliminating troublesome operations.Getting started is just a matter of the user waving their ID card over the reader device, so there are no confusing operations.
Results of Past Measurements Available for Viewing
Users can confirm past measurement results on their own. These results can be printed out, so the user can have their own family doctor take a look, or use them on their own to keep track of their condition. Staff providing health guidance can also view the user's health data remotely to easily get a grasp of the user's health conditions.